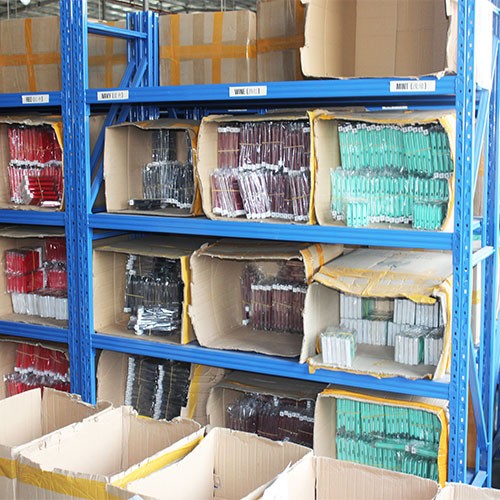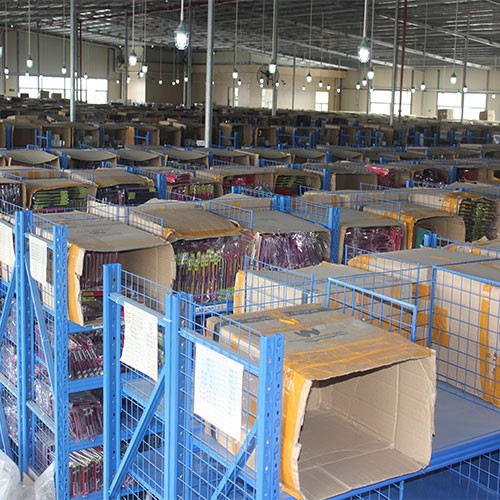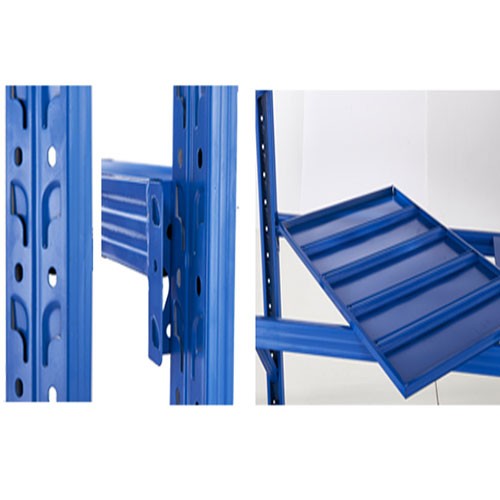 Client: E-commerce company
Goods: Mobile phone case, USB cable, protective film and other relevant accessories
Picking way: Manual access cargo
The customer wants to put shelves in his new 7,000 square meter warehouse to store more goods and get better classification.
The difficulties encountered by customers at that time were that there were many types of items, the packaging was not uniform, the size of the single piece was small, the weight was light, it was difficult to sort, and it took a long time to find products.
According to the customer's pickup method and cargo attributes, we recommend our standard size wide-span shelves (L2000*D600*H2000MM, load capacity 200KG per shelf).
To solve the problem of inconsistent packaging, the solution we provide is to add a grid baffle to the racks of bulk goods. This way, it can not only prevent the goods from falling, but also distinguish different types of products. For items in boxes, no changes are required. At the same time, add identification cards to the front and back of each row of shelves to facilitate employees to pick.
As a result, the utilization rate of the customer's warehouse reached more than 70%, and the time for employees to pick goods was reduced by two-thirds compared to the original.
Client: Supermarket
Goods: All kinds of daily goods
Picking way: Forklift and pallet
The supermarket is one of our main customers. The products are characterized by many types, different packaging, different weight, large storage volume, and storage and withdrawal by pallets and forklifts.
We chose to use beam-type shelves(selective pallet racking). Because the pallet racking does not require load-bearing, it can be from 200KG to 4000KG. Length, width and height can be customized.
The structure of the customer's warehouse is high in the middle and low on both sides, the lowest position is 4 meters, and the highest position is 5.8M, but the customer's forklift can only rise to 3 meters.Pallet size is 1200*1200MM.
According to the details of warehouse drawings, pallet size, forklift height, our designed racking size is 2700*1000*4000MM/1400*1000*4000MM. One layer beam with two layers storage, 2700mm can put 2 pallets per layer, 1400mm put a pallet per layer.